60 Dirty Things To Say To Your Long Distance Boyfriend
What makes long-distance relationships especially difficult, is all the effort needed to maintain them.  The elephant in the room when it comes to long-distance relationships, is of course, intimacy. It doesn't mean that the sex department needs to be closed while you two are apart. There are some interesting things you can do and say to keep a healthy sex life regardless of distance.
If you are creative and say naughty things to each other periodically, your guy will miss you and want you 100x more! It will build anticipation and eagerness to see each other as quickly as possible.  That is not to say you need to be blowing up his phone with all these crazy sexts, vids, and pics. You need to do say or share dirty things periodically. This can't be stated enough for how delicate a long-distance love life can be. We as humans usually crave what we can't have and don't see value in anything gotten with little effort.
Before getting into the dirty sexts, let's talk about what other things you can do.
Guys are visual and love pictures & videos. Stick to what you are going to feel the most comfortable with. Everyone has a different level of what they feel comfortable saying and sharing.
The nice thing about sexting your boyfriend long distance is that it might make you more confident. Is there anything you are too shy to say in person? Let it out over text! This is your opportunity to play dangerous. Try not to overthink it and just let your feelings take over. Do not forget to have fun and get some sexy photos and vids from him as well.
Be open and communicate to learn what each of you like and feel comfortable with.  He might be the type of guy to send his eggplant after merely mentioning something sexual. Work up to some more erotic messages if you are not used to saying dirty things to your long distance boyfriend. As you two explore this more and more, it will become easier and you can get more. You always want to start off thinking "less is more."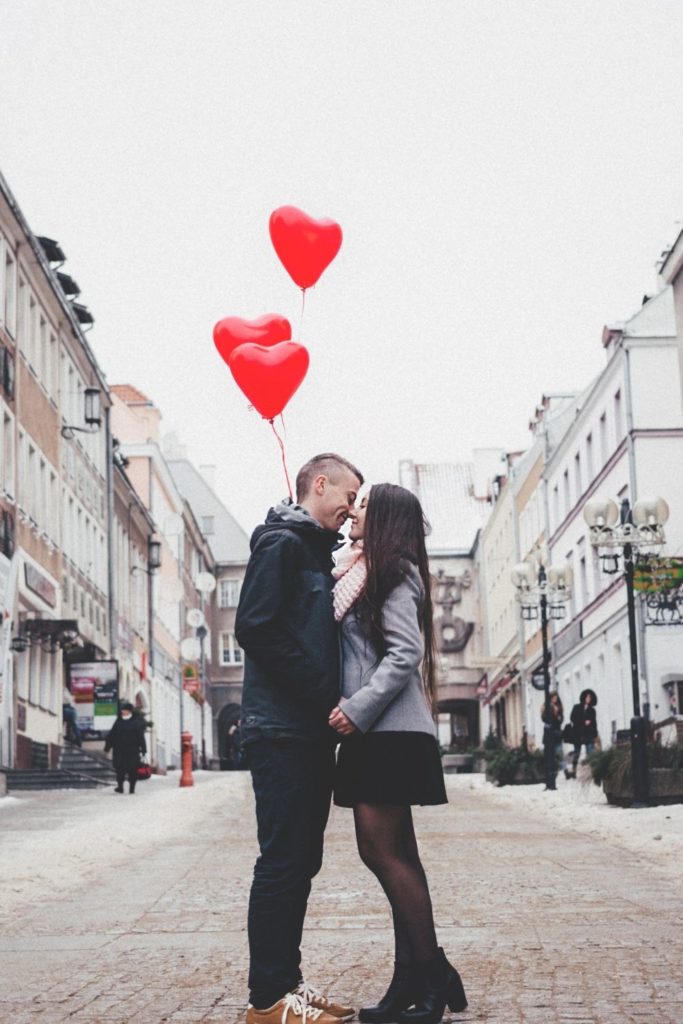 What are you wearing right now? I keep picturing you shirtless and want to see a preview of what I'm waiting for.
[Insert Name] I want you inside me so bad.
I want your big arms around me and touching me all over.
Hey. [Wait for Long-distance boyfriend reply] I'm not wearing any panties.
What is your favorite feature of mine?
If I were next to you right now in bed, what would you like to do to me?
I miss you so much and want you touching and massaging my ass and thighs.
Where do you want my mouth?
What's your favorite position to have me in?
What food do you want to lick off my body?
Where do you want me other than the bed?
I want to start at your lips and work my way down.
I am shaking thinking about your body on top of mine touching me and kissing my neck and I like when you kiss behind my ear and make me feel so good.
Hey. [Wait for Long-distance boyfriend reply] My nipples are hard and ready for you to suck them.
I want your big manly hands on my ass and thighs.
I need leg massages. I miss your touch.
I want you close and a dim candlelight while you kiss me all over and hold me. I want us to make love and we finish together.
Show me a tease of your shirtless body.
Someday soon we will be in bed every night and wake up for morning sex.
I want your tongue in me right now. I can't take it anymore.
I was just in the shower and I wanted to show you what you are missing.
I am laying in bed thinking about how I wish you were behind me.
Where is the first place your mind goes when thinking of seeing me?
I want you in my bed tonight.
What outfit do you find me most sexy in?
Kiss me, lick me, bite me.
I want you in between my legs and looking up at me.
I am so wet thinking of you babe.
Imagine, if I am with you right now. What would you want to do with me?
I'm a little shy, but I've been thinking about all these dirty things all day.
I'm a little shy, but I wanted you to know I have been looking at your pics and you have me so wet.
Do you prefer eye contact when I have my mouth wrapped around your dick?
Where's the next place you are going to cum inside me?
How would you feel if I tied you up and blindfolded you?
Do you like to spank me?
I want you to buy me those thigh high socks you want to see me in.
I am 💦. You need to cum here now.
Where is your favorite place to touch me?
If I'm so naughty, then spank me.
I just took some very naughty pics. If you are good, I might send you one.
Do you want me to sit on your face? I don't have any panties on.
Do you have any fetishes?
Why don't we have a video call? I have something to show you.
I don't have any panties on and I'm sitting with my legs open.
I don't have any panties on and I'm sitting here waiting for you to video chat.
I took one of your shirts and it still smells like you. I am touching myself.
Show me your muscles. I'm missing them right now.
Are you alone, I was planning on facetiming you but I'm topless?
How long do I have to wait for you to put massage oil all over my naked body and caress me with your manly hands?
Remember that time in (hotel, car, beach) when you were inside me and I was moaning so loud that they could hear us.
I'm counting down the days until you are massaging my ass and fingering me.
I wanted to tell you that I had an erotic dream last night and now I am so wet.
 Hey, I'm trying on this new underwear. [insert pic] like it?
When are you going to see me again and put me on the kitchen table and ram me hard with your sexy body?
I want you to pick me up and pin me against the wall and give it to me like the big strong man you are.
Let's hope no one looks at my camera today because I took a picture of my ass and I was spreading my cheek for you babe. You have to wait until tonight to see it, though.
I'm so horny. I want to sit on you and grind you back and forth.
I want you to cum inside my mouth while I look into your eyes.
Your hands belong inside my skirt right now grabbing my butt.
Are you going to buy that outfit you wanted me to wear? I want you to fuck me rotten in it and cum in my hair.

How To Create Your Own Dirty Things To Say To Your Long Distance Boyfriend?
Be descriptive and detailed.  Talk about where you want his hands and what he should be doing. Think of your trashiest, dirty, and naughty sex fantasy and then play with scenes from that.  You guys were most likely together at least once before the long-distance so can you remind him of how turned on you were when you guys had sex in the backseat of the car. Try to bring up descriptive details from those past sexual experiences as well. That will help.
The point of this post was not to have you robotically reading from all of my sexting suggestions, but to give you creative freedom and make them your own.
What Is The
Number One

Rule For Keeping Your Guy Interested In A Long Distance Relationship?

Anticipation. He must have some sort of glorious anticipation to hold on for. The same goes for you. If you two don't have a plan for how you will last while separated, it is doomed to fail.  Texting each other dirty things is a great way to hold on to that anticipation for each other.  What is the grand plan, though? Make sure you both have a date or some plan of when you guys are going to see each other next. You might end each night with a "Goodnight Love, one more day closer." If you want more good night texting ideas you can get those here.